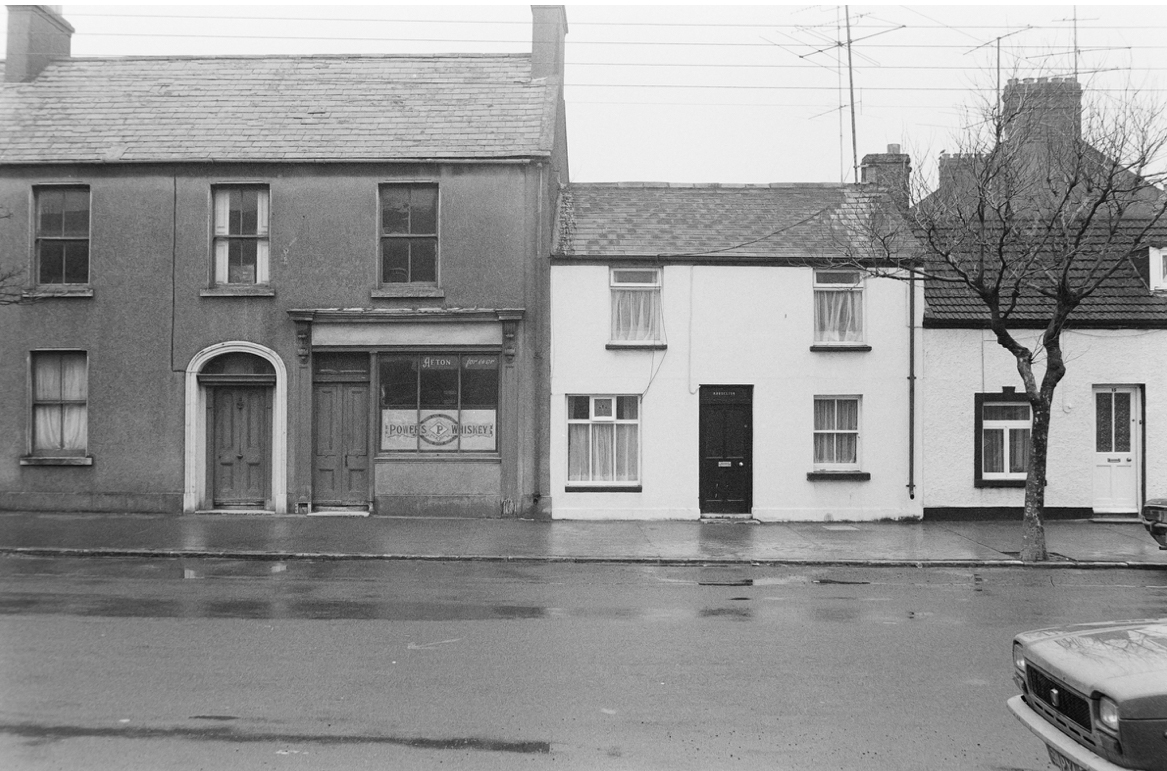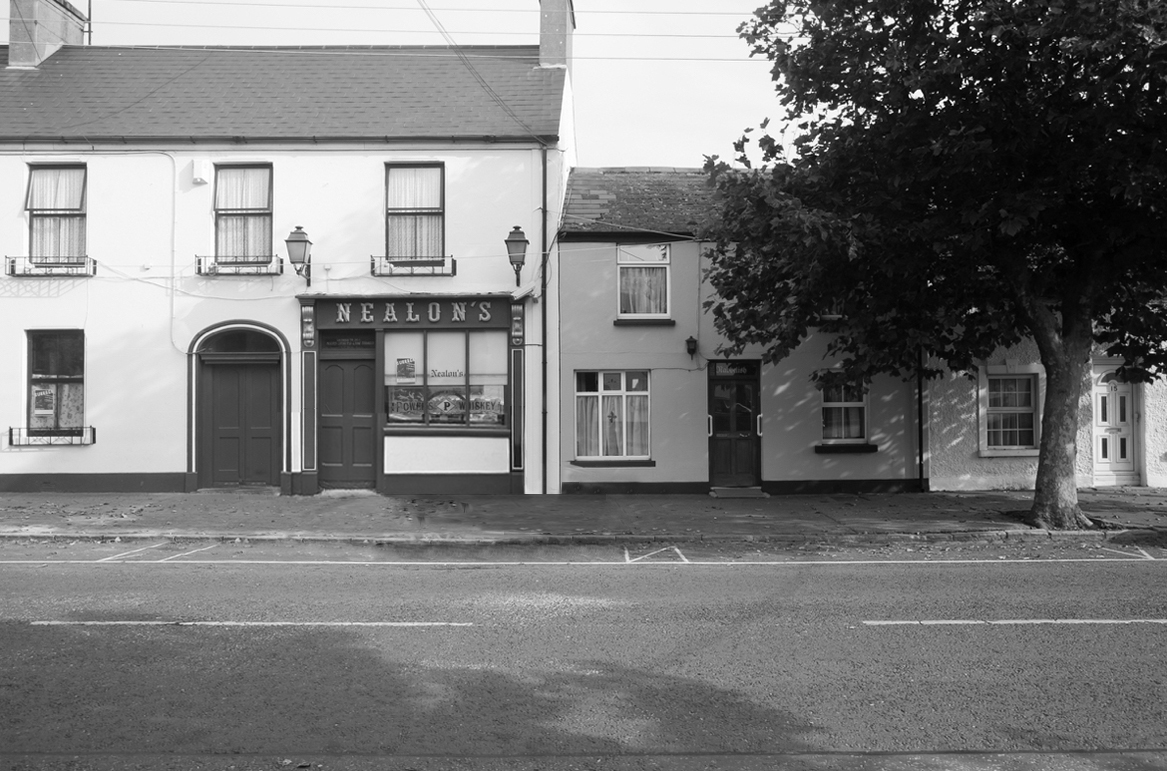 John (Jack) Nealon
Leading publican
and keen boxer
John (Jack) Nealon, one of Ireland's oldest and most respected pub owners, has died after a sudden illness at Beaumont Hospital, Dublin. He was 83.
  Born in Killala, Co. Mayo, in 1925, he left home at the age of 14 to serve a two-year apprenticeship in Co. Westmeath before moving to Dublin where he became charge hand in The Big Tree pub in Dorset Street.
  In 1954 he embarked on his first business venture in a partnership in Nealon-Slattery's pub in Capel Street, often reminiscing in later life of having pulled pints there for Brendan Behan and "the gorgeous Gael" – Irish heavyweight champion boxer Jack Doyle. In 1960 John bought his own pub, Nealons of Smithfield.
  John ran the bar in the Laurel Park Ballroom which was owned by his brother, Leo, in Bray, attracting up to 2,500 boogeying to such attractions as the Royal Showband and Dickie Rock in the 1960s.
  Helping him behind the bar were his wife, Carmel, his late brother, Noel, and brother-in-law Eamon Brady who owned the Horse and Tram on Eden Quay and now owns Brady's in Terenure and Brady's (Castleknock Inn.)
  A keen sportsman, John played for Parnell's GAA club in Donnycarney, Dublin, and was a member of Arbour Hill Boxing Club in the late 1940s and early 1950s, competing against some of the best of the day and fighting and winning for Ireland against Wales.
  He also loved cycling and would cycle from Westmeath to Dublin on all-Ireland days. While running his pub in Smithfield, John joined Fine Gael and was elected to Dublin Corporation, playing a very active role in the late 1960s in helping to improve policy on inner city housing and finding new homes for people.
  In 1972 he moved his business and family to Skerries, County Dublin where he bought the Coast Inn. He later bought Nealon's Pub in Church Street, Skerries, currently run by his daughter, Rita. His son John jnr owns Blue Cafe Bar at The Harbour, Skerries.
  John was honoured by the Licensed Vintner's Association for having been one of Dublin's longest pub license holders. He and his wife, Carmel, had 11 children and the couple would have celebrated 60 years of marriage later this year.
  John is survived by his wife, Carmel, and his children Irene (Nealon-Meinzolt, Germany), Pauline (Shortall), Rita, Rosemary (McNulty, Chicago), Dympna (Nealon-O'Toole), John, Angela, Brian, Jacqueline (Drumm), Mary (Dowling) and Katherine, also brother Leo and sister Peggy (Brady), and 11 grandchildren.
---
John Nealon born September 25th, 1925, died December 31st 2008
OH WE DO LIKE A BEER BESIDE THE SEASIDE
NEALON'S, SKERRIES, CO. DUBLIN
 It was our first outing in Dublin in 2015 and we let the Old Commando choose our destination. "I think we'll head to the seaside. How about Skerries?" he asked us.
 Nobody disagreed with him, as after all these years they know full well there's no point. If he's picked a destination then you can be sure that's where we're heading whether we like it or not!
 He did have an ulterior motive for choosing Skerries, which only came to light as the pubmobile made its way on to Church Street and our designated driver was parking our wagon.
 "Wasn't it an awful shame to see Bryan Cullen hang up the boots," the Old Commando said of the Skerries native.
 "He'll always be remembered for lifting Sam and ending a 16-year famine," he added.
 "I thought Stephen Cluxton ended your famine," our Rural Commando joked from the backseat.
 We got parked right outside  Nealon's pub and the Young Commando told us that the name was familiar and he'd heard of this boozer before. We said we'd check it out and see what it had to offer. Luckily enough, we weren't disappointed. As we entered the bar we noticed there were numerous sections to choose from, but we ended up in the middle of the pub in what the Old Commando described as the "casual section".
There was a small snug area on the right-hand side, which contained plenty of lively banter and another snug area on the left which was occupied mostly by courting couples. We would have love to set up camp in this section as there was a lovely open fire, but we would have felt out of place.
The barman served us immediately upon arrival and spoke to each of us individually. He was very polite and very competent when it came to engaging with the customers. The Old Commando said he had ticked all the right boxes so far, but the ultimate test would be whether he pulled the perfect pint.
It's a test he passed when the Old Commando gave the thumbs up to his pint of plain and as he licked the cream from his upper lip he gladly handed over the €4.40. Our designated driver, however, was far from pleased when he was asked for €2.60 for a can of mineral.
"For Jaysus sake, I'd be as well off drinking at that rate. That's a shocking price for a can," he cribbed. We can't really blame him for having a moan either.
We were impressed by our surroundings in Nealon's. It was very clean and the bar was very well stocked with the shelves gleaming. The floor is divided into timber and tiled sections, both were spotless and the wine leather bench seating and barstools were all in good condition.
The locals were enthralled by a soccer match on TV and most of the Commandos were happy enough to watch – except the Old Commando, who had called here hoping to discuss Dublin's fortunes for 2015.
There wasn't much in the line of GAA memorabilia, but the Young Commando did notice a framed Mayo jersey in the snug – although we couldn't quite figure out why it was there.
The Old Boy decided to check out the rest of Nealon's bar and he reported back to us that the toilets were in good condition. Before returning to the bar, the Old Commando took a detour to the smoking area and he was very impressed. He told us it was very spacious, there was a large screen TV, plenty of tables and chairs and a huge solid fuel stove.
We had a great time in Nealon's pub and we'd love to call again sometime. The bar staff were courteous, the stout was top drawer and we couldn't fault the atmosphere.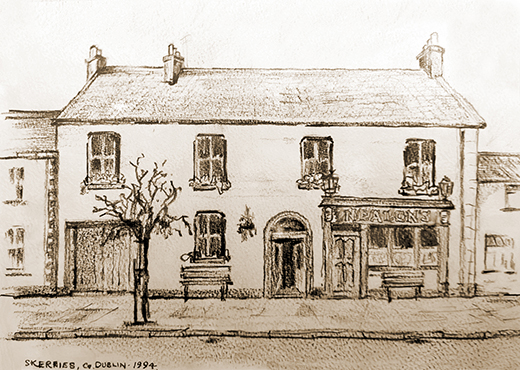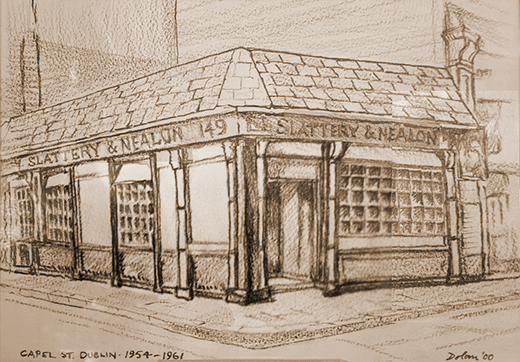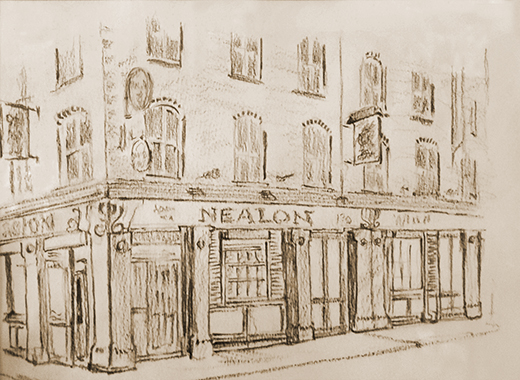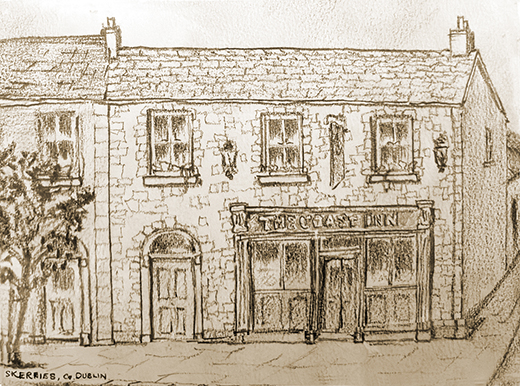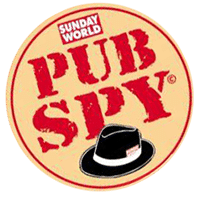 NEALONS – SKERRIES
WE managed to get seated at the counter in Nealon's Pub and the Old Commando was only too happy to dive into the US Open debate that was taking place about Matt Fitzpatrick.
Kate was our friendly barmaid and she served us without delay. They have a variety of drinks available on draught with Hop House 13, Becks and Coors alongside the regulars.
The red leather bench seating and bar stools were in good condition and there was a brilliant atmosphere throughout the spacious bar.
A framed Mayo jersey hangs just inside the door and while all the televisions were turned off during our visit perhaps they'll be switched on later today when the mighty Mayo men take on Kerry.
There was nice relaxing music playing over the speaking system and each table had a votive candle placed on it.
The Young Commando inspected the toilets and he reported that they were in good condition and there was a pleasant odour.
Saturday
12.30pm - 12.30am